contribute to a more caring world by joining us
join our team and give meaning to your work!
Our vision: to contribute to a better world

At Donnadieu & Associés, we strive every day to make the world a better place by strengthening the financial security of our partners in the international solidarity sector. We believe in the importance of our contribution to creating a positive impact.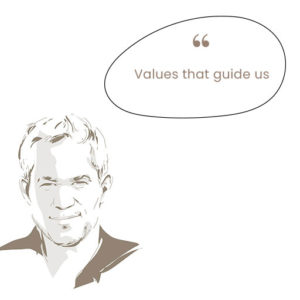 Responsibility: we take full responsibility for our customers, the beneficiaries of their actions and our team.
Respect: we treat our colleagues and customers with respect and consideration, fostering a harmonious and professional working environment.
Mutual support and solidarity: we support each other and work as a team to overcome challenges and achieve our common goals.
Team spirit: we encourage collaboration and cooperation, because we believe that our strength lies in our ability to work together.
Collective interest: we place the collective interest above our individual interests, because we know that this is how we can achieve great things.
Our team is close-knit and friendly, creating a pleasant working atmosphere where everyone can flourish both personally and professionally.
Human scale, huge impact: our firm operates on a human scale, which means you won't just be a number. Everyone counts and our work has a real impact on the people we work with.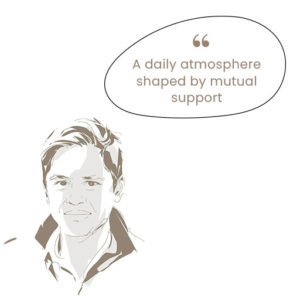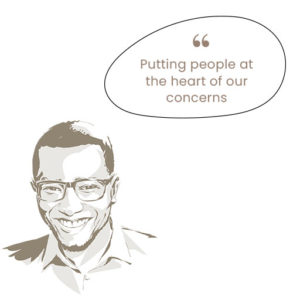 With us, people are at the heart of everything we do. We value your skills, your ideas and your ambitions. We'll support you and encourage you to develop your full potential.
Incentive scheme: we believe in rewarding a job well done. Every member of our team benefits from a profit-sharing scheme, because we value individual contributions to our collective success.
By joining our team, you will have the opportunity to contribute to a project that goes beyond the firm's borders. Your work will promote action by international solidarity players and help to make the world a fairer place.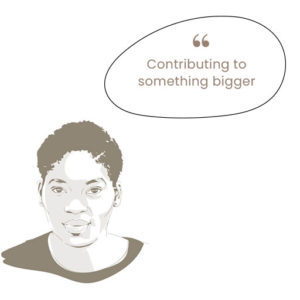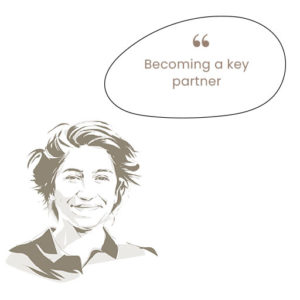 Ready to join a committed and passionate team? Apply now and become a key partner for those we support. Together, we can achieve great things and support change agents in their missions.
As we are keen to offer the organisations that benefit from our services high quality, high value-added services in order to make the best possible contribution to the security and sustainability of the international solidarity sector, we are looking for people with the following skills and qualities:
Skills and qualities expected
---
accounting skills
a flair for numbers
writing skills
proficiency in office automation tools
fluency in French and English (written and spoken)
(other languages appreciated)
organisation, rigour, precision
ability to analyse and summarise
autonomy, curiosity, initiative
commitment, dynamism, versatility, adaptability
an interest in the voluntary sector and international solidarity
adherence to the firm's values: professionalism, commitment, solidarity